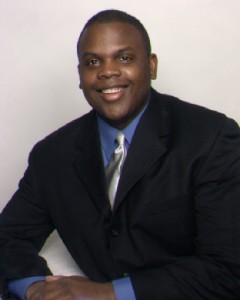 Robert J. Moore Jr. was born in Elyria, Ohio on November 13th 1979.  Despite his birthplace, Robert grew up in the neighboring city of Lorain, Ohio, the same birthplace of world famous authors Toni Morrison and Helen Steiner Rice. Robert had the benefit of growing up in a multicultural city.  In Lorain he was able to experience all that the world had to offer in a few blocks.
There were times during his young childhood when Robert had to deal with adverse conditions.  At times his family was homeless or did not have functioning utilities.  As a way of entertainment, Robert would read anything he could get his hands on.  His mother had a collection of romance novels that he would read.  Reading quickly built up his vocabulary at a young age as he continued to read above his grade level.  Eventually he would begin to write stories of his own.  He would write poetry for his friend to sell as well as short stories about some of the things that he had seen at a young age. At the latter stages of elementary school, he was a regular in the Young Authors writing program.  This program encouraged Robert to continue to write.
During Junior High School, his English teacher placed him on the school's Power of the Pen writing team in which he was a state finalist for two years. These experiences inspired him to write a manuscript in high school.
During his first year of college, Robert wrote an abstract that was selected to participate in the American Association for the Advancement of Science competition in 2001.  His English Professor convinced him that he had the talent to someday pursue a writing career.
In his early twenties, Robert was forced to deal with a medical condition that forced him to stay in bed most of the day.  During that time, Robert found peace in working on a manuscript.  In 2008, Robert along with four partners founded MooreWriting Publishing and published his first novel, "Till Death Do Us Part".  Following the success of his first novel Robert published a book of short stories, "Listen to My Kaleidoscope."
Robert currently resides in his hometown and continues to write.  He is also the vice president of the International Writers Association and hosts a weekly podcast, "The International Writers Association Podcast".